 proAV take part in Midwich Group's Ride 22 - Tour de AV
06/10/22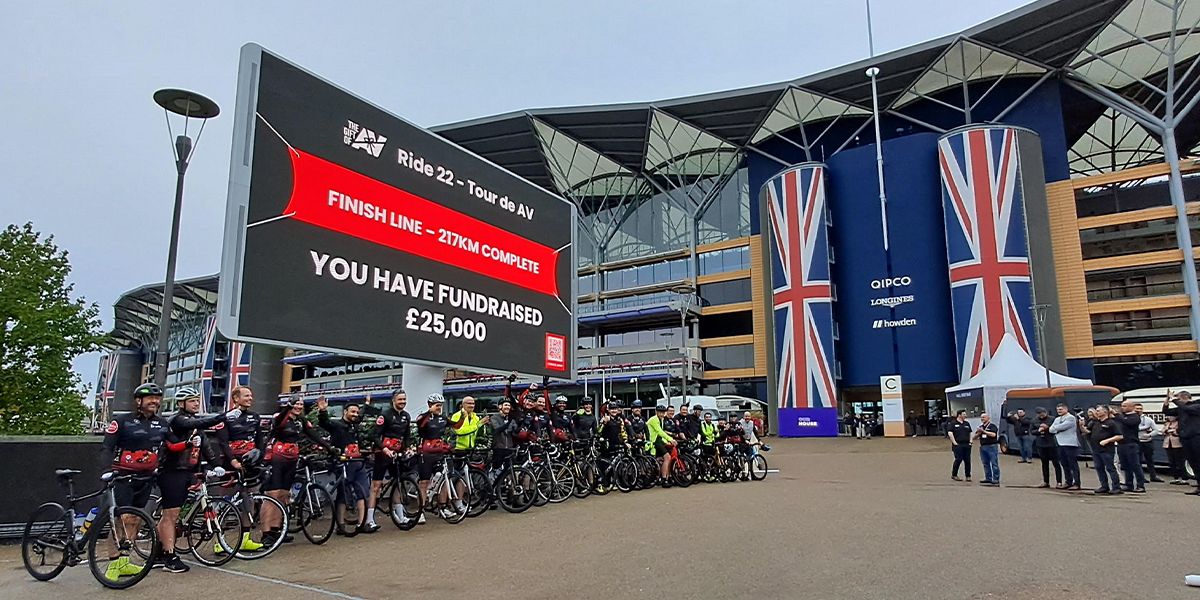 proAV are very proud of our Business Manager Jon Maguire who took part in the Midwich Ride 22 - Tour de AV this month. The fundraising event organised in association with AV Magazine and Pedal Revolution brought together 24 AV professionals from the industry to complete a gruelling 135-mile bike ride over the course of two days.
The journey started off at Midwich HQ in Diss and concluded the following day at Ascot Racecourse where the 2022 TechXpo event was taking place. Each cyclist taking part in the challenge was raising money for one of 14 charities and Jon was fundraising for Cancer Research UK.

Rising to the occasion, the group of AV cyclists made their triumphant arrival at TechXpo 22 event at Ascot having raised over £25,000 for the supported charities.
Congratulations to Jon and the other riders for going the distance and raising an incredible amount of money.

If you wish to donate, there is still time to contribute towards this fundraising event by clicking the Read Article link below.