 proAV opens office in Germany
22/02/17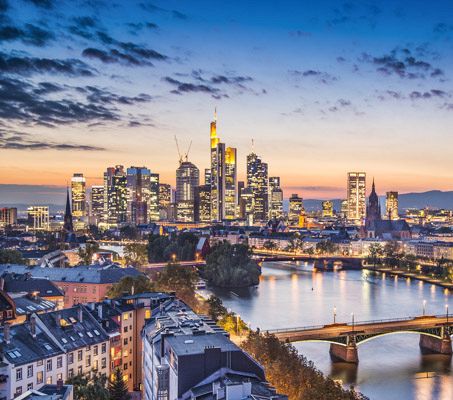 proAV opens new office in Germany amidst thriving European AV sales and support services business
proAV has opened a new office in the German city of Frankfurt amidst a growing presence in Europe that has seen the organisation's sales and support service thrive, notably in corporate, retail, manufacturing and automotive sectors.
Renowned as Europe's most exciting AV systems integrator, proAV has accrued a solid history of delivering industry-leading projects across the continent. Indeed, a presence in Germany will serve to forge new and strengthen existing relationships with key consultants in this, one of the most progressive countries in terms of its commitment to technical innovation.
Mark Hazell, Sales Director at proAV, points to the move being a natural response to a call for professional, integrated AV services from the region.
'proAV already enjoys strong supply chain partner relationships throughout EMEA,' remarks Hazell. 'Our decision to formalise a homogenous presence in Germany will enable us to further enhance our ability to serve clients seeking effective collaboration, high-end digital signage and distributed network solutions.
'Moreover, in addition to representing a strategic move for our sales operation, this is an exciting opportunity that will see proAV's installation and support teams based locally and the provision of an elevated support service via our pioneering VNOC at our UK HQ.'
The Frankfurt office will be led by Country Manager – Germany, Rosario Marseglia, who brings a wealth of experience in the audio visual and engineering industries, including 10 years as Sales Manager for a large AV distributor and a 13-year tenure as Country Manager at Crestron, the control systems leader and long-standing proAV partner.
Whilst there is a desire to fulfill new business opportunities in the region, a lot of emphasis and focus will be around the high-quality service portfolio and 24/7/365 support that proAV can offer customers. proAV is now 325 employees strong and 80 percent of staff represent the technical engineering and support teams that are dedicated to delivering world class project installations and services to clients around the world.
The German office augments proAV's global operations that include a national network of offices in the UK and an international office in Shanghai, China.