 proAV proud to sponsor CoreNet Christmas party!
07/10/21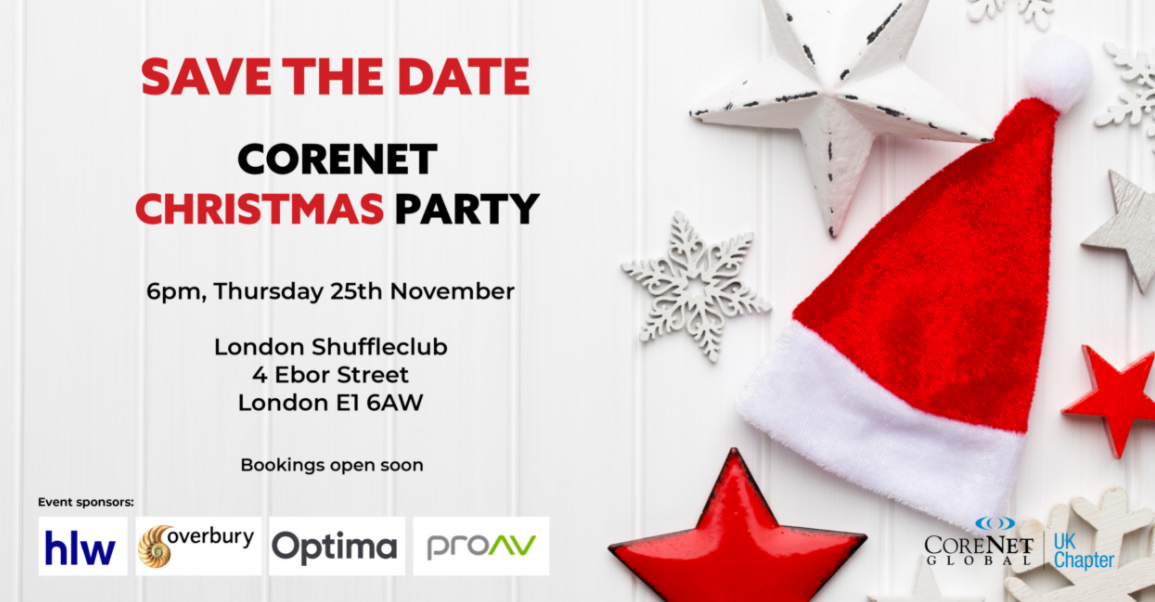 Christmas parties are back
We're excited to sponsor this years CoreNet Christmas party on Thursday 25 November, alongside our friends at hlw, Overbury and Optima Systems. It is guaranteed to be a night to remember, bookings open very soon.
CoreNet Global is the world's leading association for corporate real estate (CRE) and workplace professionals, service providers and economic developers. Over 9,000 members, who include 70% of the Fortune 100 and nearly half of the Forbes Global 2000, meet locally, globally and virtually to develop networks, share knowledge, learn and thrive professionally. The UK Chapter includes around 550 of the most forward-thinking and proactive people involved in corporate real estate, within both end user organisations and the many professional consultants that advise them.