 Environments

Meeting Room AV & UC Solutions

Technology to empower effective collaboration and decision making.
Meeting rooms are crucial spaces for any organisation in terms of collaboration, teamwork and decision making.
There are said to be more than 55 million meeting rooms globally delivering a combination of AV and UC&C technology.
Today's meeting rooms need technology to empower and enable processes, but also to control the environment, in terms of temperature, lighting and air quality to ensure meeting participants work in the high quality environmental conditions that support effective working, safe working and minimise environmental impact.
A new generation of IoT sensors enable not only automation of the environmental conditions, but the operation of the technology, ensuring minimal contact is required, leaving participants free to focus on their work and providing a safer way to work.
The space, the people, the tasks to be achieved all influence which technology is deployed.
Do you have a similar project you would like help with?
Let's talk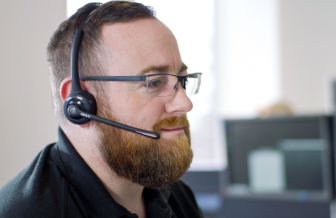 To book time with one of our experts please fill in your details below or call +44 (0)1784 601550.
---