 Environments

Huddle Space AV & UC Solutions

Effective collaboration spaces for small groups
Empower your teams to collaborate effectively with focus and privacy with local and remote colleagues.
Huddle spaces give your employees technology-enabled spaces free from the distractions of an open plan workplace. These productivity-boosting spaces are perfect for small groups of two to four who want to meet and collaborate as a team and include colleagues from remote locations.
But a huddle space is more than a small room or a couple of sofas. It is essential you provide the right space, the right tools and the right experience for effective teamwork.
Technology, whether installed or portable, should enable them to connect and collaborate with colleagues using their own devices, share content, annotate it, access information, and to capture and share the session.
They need to be able to walk in and use the technology in any huddle space in the building or across the enterprise, and have the same great and familiar user experience - a consistent user interface, toolset and quality.
And with hundreds of huddle spaces to manage, it is essential all tools can be managed remotely and centrally.
Do you have a similar project you would like help with?
Let's talk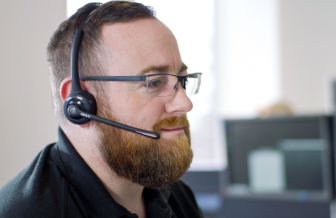 To book time with one of our experts please fill in your details below or call +44 (0)1784 601550.
---