 Environments

Smart Home AV & UC Solutions

Making your home smarter, more secure with reduced environmental impact
Smart homes bring an invisible layer of clever technology to any property to make it a better, safer place to live and work.
Imagine an invisible layer of clever technology in your home that give you ultimate control, no matter where you are.
Smart home technology gives you just that. Control over your home and any powered devices within it, from the lighting to heating and air quality, whether you want to control it from touch panels, your smartphone or voice and gesture. AI also enables your home to anticipate want you need so your home is as you like it!
Home automation also helps reduce your impact on the environment and make your home a safer and more secure place to live.
Home entertainment is also transformed. The latest smart home technologies frees home entertainment technology from the confines of your home cinema room to anywhere in the house.
And of course, having the ultimate home network makes working from home a breeze.
The Broadway luxury residential development
Residential MDU development
Smart Homes Development
The exclusive development boasts a reliable gate entry system, which also offers the end user control and notifications via a touch sensitive interface or app. proAV's ability to adapt and our close collaboration with other on-site trades eliminated any potential practical or scheduling obstacles..
Do you have a similar project you would like help with?
Let's talk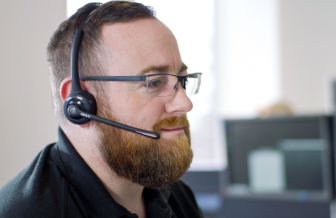 To book time with one of our experts please fill in your details below or call +44 (0)1784 601550.
---