 proAV are AV Awards 2016 Finalist
19/08/16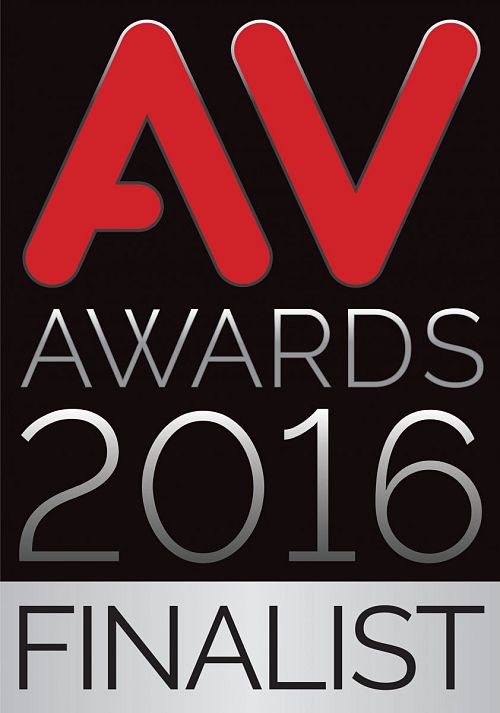 proAV has achieved widespread recognition in the 2016 AV Awards shortlist with no less than five nominations for outstanding success in four award categories.
The AV Awards recognise best practice, reward innovation and celebrate excellence across the international audio visual industry and proAV regularly features in its annual listings.
Dominating the AV Service Team of the Year category, both the proAV Customer Service Team and its Onsite Team at a global financial institution in London's Canary Wharf have made the cut. The highly acclaimed project to equip the University of Surrey's School of Veterinary Medicine with an ingenious AV scheme is recognised in the Education Project of the Year category while proAV's Aviva 'Project Swan' installation is shortlisted as a Corporate Project of the Year.
Finally, and perhaps most significantly for this renowned professional AV systems integrator, proAV has received a nomination for Reseller/Integrator of the Year – an acknowledgement of the entire workforce, which has played a huge part in securing the position on the final shortlist.
'Naturally, we're delighted to be so widely acknowledged for our achievements in 2016,' commented Mike Phillpot, Marketing Director at proAV. 'To see so many areas of our operations commended for their efforts is very rewarding and every team who has made such a vital contribution to proAV's work this year should feel justifiably proud.
'It's been a year in which we've seen our organisation grow, through a strategic recruitment programme, professional accreditation success and a series of high profile project wins; these shortlist announcements are undoubtedly well deserved.'
The 2016 AV Awards ceremony will take place on Friday 30th September at the Grosvenor House Hotel in London.