 AV Awards 2017 Finalist
14/08/17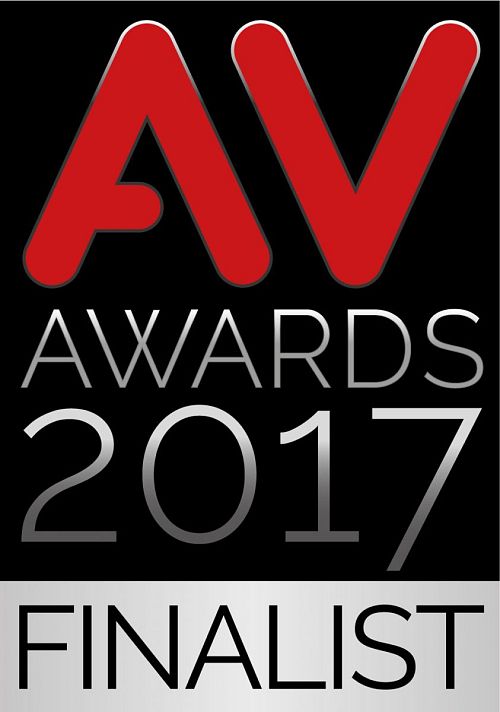 proAV's stand-out AV solution for Swiss Financial Institution shortlisted for Corporate Project of the Year award
proAV has been recognised for the ingenious AV solution it was commissioned to install at one of the world's most renowned financial institutions.
The project had already achieved notable status as the largest specified corporate AV project ever completed in the UK and was recently awarded the Ultimate Crestron Award at the Crestron Integration Awards held during ISE 2017 in Amsterdam.
This widespread acknowledgment of the project's success by the AV industry is a fitting accomplishment for proAV and reaffirms its position as one of the world's leading professional AV integrators.
Headquartered in Zurich and serving clients from over 60 countries around the world, this Swiss global financial services company is located in the heart of the City of London. proAV was commissioned by AV specialist consultant, PTS, to deliver a scheme that would accommodate the needs of nearly 5,500 members of staff, 3,000 of whom now work on the building's new vast trading floors that cover 770,000 square feet. This represents the largest single concentration of traders within the City of London.
proAV's future-proofed, integrated 'end-to-end' AV solution, which took some 16 months to complete, encompassed two packages of work; all consistently remaining BREEAM compliant to ensure the sustainability of the iconic building and its overall environmental performance was upheld.
Exceptional meeting, collaboration and presentation facilities with easy to use control systems
The project was designed to promote exceptional meeting, collaboration and presentation facilities with easy to use control systems – all supported by an enterprise remote management platform. Building-wide Crestron DM ensured local room control, linking spaces through a central digital routing system while Crestron Fusion provided remote device management and room scheduling interfacing into the client's EMS room booking system.
Additional key technologies on this award-winning project included video and audio conferencing, over 300 LFDs, IPTV and digital signage systems, LED video walls, 54 world clocks, room booking system, over 200 meeting rooms including 30 'Skype for Business' meeting rooms, broadcast cameras and recording facilities, a multi-projector edge-blended, rear projection system with customised glass optical projection screen in the auditorium.
The end result is a superb technological scheme that now enhances business relationships, staff and client experiences, and overall communications through the use of these state-of-the-art audio visual facilities.
proAV's Managing Director, Richard Brookes, reiterated his pride in the organisation's achievements in what is traditionally a highly contested awards season.
'We are overwhelmed to be shortlisted for the Corporate Project of the Year Award,' he revealed. 'Our project called for a seamless deployment across this global client's network, which relied on the efforts of a skilled project team who managed the complex infrastructure and technologies thanks to the bespoke systems and processes we devised specially for the client.
'By working closely with both PTS and the client, we have installed and commissioned the largest corporate AV project to date in the UK that met the client's expectation and demand for an easy to use building-wide AV solution that is supported by a robust enterprise asset management system. The scheme deployed is both resilient and well supported and has ultimately reassured the client that their investment has been future-proofed and supports the latest AV/IT standards.
'This remains one of our most challenging, yet highly respected projects to date – our shortlisting for yet another AV industry award is testament to that success.'
Winners of the AV Awards 2017 will be announced on 29th September at a prestigious ceremony at the Grosvenor House Hotel in London.
You can read more about proAV's award-winning project here.