 proAV UC Guide | DTEN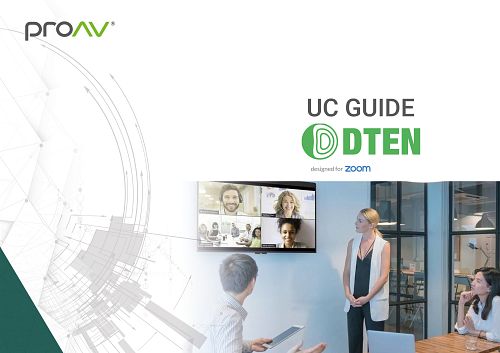 Unparalleled touch technology for Zoom Rooms
Founded in 2015, DTEN is rapidly becoming a recognised international leader for innovation and accessibility in communication. DTEN's Zoom certified appliances and integrated service subscriptions revolutionise the way teams around the world connect, communicate and collaborate.
As a certified DTEN partner, proAV can guide you through DTEN's collaboration technology offering.
Register to download
To learn more fill in you details and this resource can be yours.