 Partner Products

Poly Sync Family

USB/Bluetooth® smart speakerphones
Premium sound, easy connections, flawless meetings.
Everyone deserves to hear and be heard. Poly Sync Family USB/Bluetooth® smart speakerphones make both happen with remarkable sound quality in personal and huddle workspaces plus small conference rooms. Voice calls flow naturally with multiple microphones that track the talker, not the noise. If people on both ends talk at once, full-duplex audio makes sure nothing is missed. It's simple to join meetings—just plug in or connect via Bluetooth. It's a consistent user experience across all the Poly Sync models. Smart, simple, and sleek – no wonder it's such a hit with both users and IT teams.
Available in 3 sizes Poly 20, 40 and 60.
Poly Sync 20: ideal for home office.
Poly Sync 40: ideal for flexible working areas, huddle spaces and small meeting rooms.
Poly Sync 60: ideal for small to medium meeting rooms and small conference rooms.
Data sheet below for Poly Sync 20, further data sheets available at request.
Our sales experts are here to learn more about your
business needs and provide the right products & solutions.​
Let's talk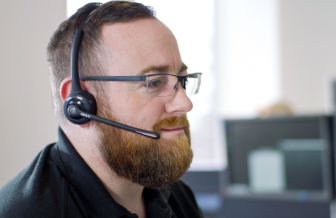 To book time with one of our experts please fill in your details below or call +44 (0)1784 601550.
---