 Partner Products

Poly RealConnect
Video Interoperability with Microsoft Teams without adding complexity
Poly's video interoperability solution allows organisations to connect their video conferencing systems to Microsoft Teams (or Skype for Business) meetings allowing them to keep the workflow they're familiar with and allow anyone to join meetings from their personal clients, Microsoft Teams Rooms, as well as from other videoconferencing systems. All meetings available with full HD and audio along with screen-sharing collaboration.
Poly RealConnect is available as a Microsoft Azure-hosted cloud video interoperability service or as an add-on for on-premise Poly collaboration solutions. By using the cloud hosting service, managed by Poly, users can have direct access to analytical insights thanks to RealConnect's Tenant Report system.
Our sales experts are here to learn more about your
business needs and provide the right products & solutions.​
Let's talk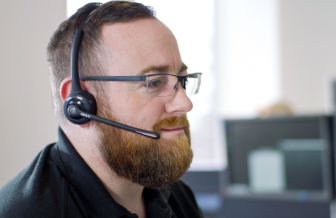 To book time with one of our experts please fill in your details below or call +44 (0)1784 601550.
---