 Partner Products

Poly Studio P Series

Personal video conferencing devices
Sound incredible and look even better.
Poly Studio P Series personal video devices enable you to be your best self-confident and clear from beginning to end. Make the most of video calls from wherever work happens. High-performance cameras compensate for lighting imbalances. Premium audio eliminates distractions.
Choose from a solution and bundle designed to match the work styles for any type of user and includes simple setup and cloud services for IT.
POLY STUDIO P5 WITH BLACKWIRE 3210
Professional webcam and single-ear headset kit
Ideal for the multi-tasking professional to stay tuned into your surroundings
POLY STUDIO P5 WITH BLACKWIRE 3325
Professional webcam and stereo headset kit
Ideal for the work-from-anywhere professional needing high performance calls at an affordable price
POLY STUDIO P5 WITH VOYAGER 4220 UC
Professional webcam and stereo wireless headset kit
Ideal for high-performance calls with freedom to move
POLY STUDIO P5 WITH POLY SYNC 20+
Professional webcam and smart speakerphone kit
Ideal for the high-performance professional in an enclosed workspace
Our sales experts are here to learn more about your
business needs and provide the right products & solutions.​
Let's talk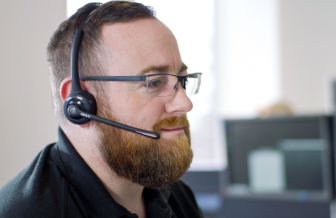 To book time with one of our experts please fill in your details below or call +44 (0)1784 601550.
---