 MediaStar Systems now support Appspace
04/05/22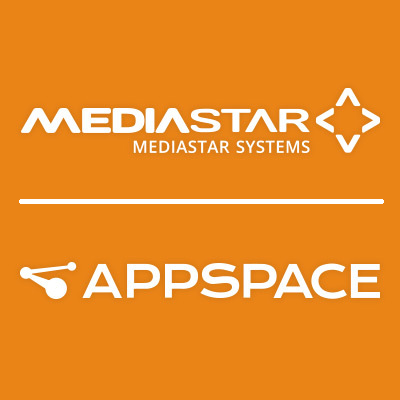 Appspace's workplace experiences are now compatible with MediaStar System Media Players.
The new support to their media players now allows customers to integrate the vast range of workplace experiences from Appspace via MediaStar's 782 IPTV systems. This new collaboration will enable customers to enhance their workforce's communications with branded digital signage from static slides to dynamic content such as live tv, social media and RSS feeds from the Appspace platform via their 782 IPTV systems.
The joint solution offers state-of-the-art content management by MediaStar Systems customers while providing peace of mind to existing users of Appspace knowing that they can get the most out of the cloud software platform with MediaStar's media players.
Discover more about our partnership with Appspace with this link.
Find out more about the products provided by MediaStar with the button below.