 MoreySmith completes the regeneration of The Post Building London
27/04/20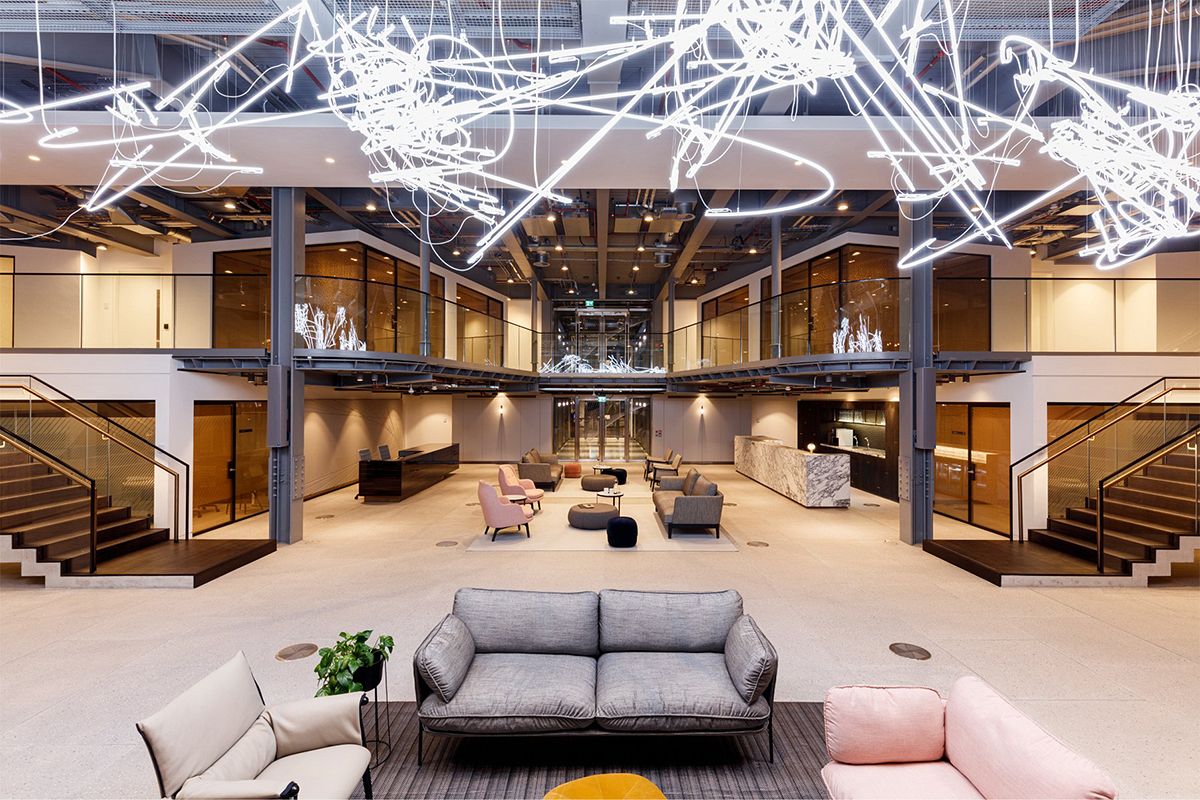 MoreySmith, in conjunction with project manager, CBRE, and fit-out contractor, BW: Workplace Experts, has completed work at the former sorting room of the Royal Mail – now the new London headquarters for McKinsey & Company.
McKinsey & Company is a global management consulting firm with 30,000 employees. When the firm decided that the time was right to leave its Jermyn Street home of the last 25 years and relocate, it appointed MoreySmith, a renowned workplace strategist, interior design and architecture studio, to design an exceptional workplace for its people and clients. The new office is located in Holborn, in the heart of London's Knowledge Quarter, surrounded by a cluster of over 100 academic, cultural, research, scientific and media organisations, and easily accessible via both Tottenham Court Road and Holborn tube stations.
The vision here was to create a new destination with a focus on McKinsey & Company's people, creating a place for employees to reconnect with their like-minded knowledge community. The building has employee wellbeing and sustainability at the forefront of its design.
Client: McKinsey & Company
Architect: MoreySmith
Project Manager & QS: CBRE
Fit-Out Contractor: BW: Workplace Experts
AV: proAV