 Partner Products

Sony LED Walls

Outstanding images on any scale
Sony LED Walls feature Crystal LED, ultrafine micro-LED technology, to create super-size LED video displays.
Experience the ultimate picture with spectacular brightness, vivid colours and extraordinary contrast with sparkling highlights and deep blacks. Advanced Crystal LED technology is the awe-inspiring choice for a wide range of super-size display applications – from boardrooms, theme parks, museums and retail showrooms to corporate lobbies, design studios and scientific research facilities.
Impressive brightness - Very high brightness of up to 1000 cd/m2 outshines other large-scale display solutions, for high-impact visuals in any ambient light conditions.
Blur-free images - Moving images are smooth and blur-free with near-instant response and a maximum refresh rate of 120 fps – ideal for sports and simulation.
Wide viewing angle - With a viewing angle of virtually 180 degrees, Crystal LED lets everyone see the full picture, wherever they're standing.
Our sales experts are here to learn more about your
business needs and provide the right products & solutions.​
Let's talk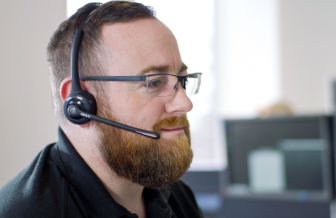 To book time with one of our experts please fill in your details below or call +44 (0)1784 601550.
---