 Partner Products

Sony TEOS
Sony's complete suite of workplace management solutions.
TEOS offers organisations the chance to achieve efficiency, gain insight and make an impact through complete workplace control with a collection of intelligent solutions. TEOS Manage allows AV, IT, facilities and communication managers full control over devices, signage and content, from meeting rooms to reception areas and everything in between.
TEOS Room Control provides a customisable interface for employees to control connected meeting room devices and TEOS Connect helps the efficiency of meetings as it allows for content to be wirelessly shared from a device to a BRAVIA Professional Display. Thus removing the need for additional cables and fear of compatibility issues. Room and desk booking is streamlined with TEOS Book allowing staff to reserve meeting rooms and work spaces with a simplified system. Combining it with TEOS Mobile and Book's dedicated Outlook plugin, it provides the ability to find available spaces whether you're in the office or working remotely.
Visitor Management functionality is provided by TEOS Reception, for a professional welcome and simplified check-in to guests, and TEOS Wayfinding allows visitors and staff to navigate the workplace easily advising what spaces are available for meeting and collaboration. TEOS extends also to internal communications with Signage helping to create colourful, eye-catching and touch-interactive digital signage that can be distributed across network screens.
Our sales experts are here to learn more about your
business needs and provide the right products & solutions.​
Let's talk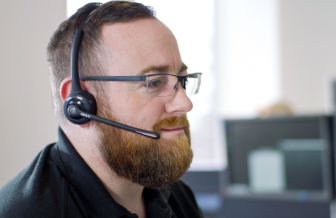 To book time with one of our experts please fill in your details below or call +44 (0)1784 601550.
---