 Partner Products

GoBright Visit

A professional and warm welcome for all your visitors
GoBright's Visitor Registration software makes sure your guests are welcomed immediately upon arrival
Acting as a digital visitor registration and check-in solution, GoBright Visit provides a simplified and efficient solution to welcoming guests to the premises. Using a dedicated visit screen in your reception area, guests can sign in via a QR code or by inputting their information on the console as they arrive. Instead of waiting for the reception staff to notify you of your guest's arrival, GoBright Visit can send an instant notification via SMS or email directly to the host, shortening the guest's waiting time and providing a punctual appearance. The visitor registration software can be expanded with pre-registration and optional badge printing hardware.
Key Features

GDPR compliant
Allows guests to self-register as they arrive at your premises
Instant notifications to employees via SMS / Email that their guests have arrived
Add directions and further details using pre-registration
Enhance GoBright Visit with add-ons including optional badge printing
Our sales experts are here to learn more about your
business needs and provide the right products & solutions.​
Let's talk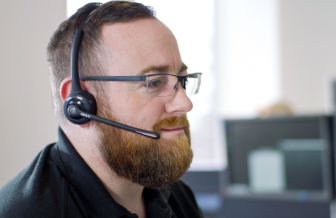 To book time with one of our experts please fill in your details below or call +44 (0)1784 601550.
---