 Partner Products

Samsung SMART Signage
Smart Signage transcends the conventional viewing experience through realistic and compelling content.
Backed by best-in-class picture quality, these displays bring creative ideas to life, and enable businesses to deliver refreshing content that engages, informs and entertains. Samsung's SMART signage LFD range includes large format digital displays, Business TV, Videowall, Outdoor & Window and Interactive.
Standalone SMART Signage is available in a range of sizes and configurations, Samsung's standalone displays ensure a consistently clear presentation while also maintaining a compact and stylish design.
Samsung also offers SMART with comprehensive and customisable options to accommodate any professional need. The extreme narrow bezel UH55F-E video wall (1.7mm. bezel-to-bezel width) symbolises Samsung's commitment to delivering a near-seamless multi-display presentation. A non-glare panel also evenly distributes light while improving local uniformity, bringing out the best in featured content.
Outdoor SMART Signage delivers brilliant and durable content in any outdoor environment. Featuring a slim-depth (85mm.) design and intuitive operations, the OHF Series displays ensure durable 24/7 performance even in the most extreme temperatures. A thorough integrated features package, including ingress protection, anti-reflection technology, vandalism defense and a cooling system, equips the OHF Series for long term performance against a host of natural and human variables.
MagicInfo: With Samsung's MagicInfo platform, users can create, schedule and deploy content across single displays or multi-display networks from a single location. The web-based platform is compatible with nearly all major operating systems, devices and browsers, and offers content managers a range of ready-made templates and image and text options guaranteed to suit any business or brand need.
Our sales experts are here to learn more about your
business needs and provide the right products & solutions.​
Let's talk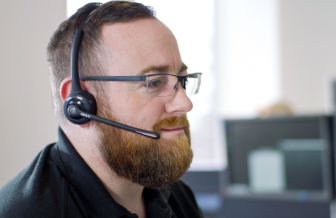 To book time with one of our experts please fill in your details below or call +44 (0)1784 601550.
---