 Partner Products

Media Player 'Lite' 782-LT
MediaStar's professional hardware solution for your organisation's entire IPTV, Digital Signage and Digital Media delivery requirements.
Suitable for both large scale distributed applications or single screen deployments, the MediaStar's 782-LT 4K IPTV & Media Player can display a combination of live-streamed and file-based media content at full 4K resolution. Partnered with the MediaStar Media Manager software, AV technicians can configure an extensive range of time-based or user-selected media playout controls. With its compact size, low power consumption, maintenance free operation and software future proofing, the 782-LT 4K IPTV & Media Player is an excellent choice to help with internal communications within your organisation.
Key Features
Decodes HEVC, H264, HLS and MPEG2 video formats

Renders HTML5, HTML5 video tags, JPEGS, PNG, GIFs
Supports SD, HD and UHD multizone screen formats
DVB TeleText / CC subtitles in multi-language
Supports Dolby Audio® technology
Supports 3rd Party HTML applications
HDCP content protection option
AES128 decryption capability
CEC display screen control
IP pass through to operate with 3rd party touch panel controllers
Our sales experts are here to learn more about your
business needs and provide the right products & solutions.​
Let's talk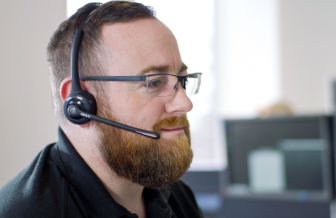 To book time with one of our experts please fill in your details below or call +44 (0)1784 601550.
---