 Partner Products

Jabra PanaCast 50
An intelligent video bar that gives everyone an equal meeting experience.
The PanaCast 50 offers an upgrade to the hybrid meeting experience to help make sure every participant can be seen and heard clearly. The video bar is equipped with three 13-megapixel cameras mounted into a multi-camera array to cover every part of the room. Jabra's patented real-time video stitching technology brings the images from all three cameras into a smooth seamless 180° view in high-definition Panoramic-4K.
Supporting the 4K imagery is advance video features to create a fully immersive meeting with the onboard Virtual Director intuitively following your discussions and instantly adjusting the view in real to track and focus on active speakers. The AI supported Dynamic Composition and Intelligent Zoom enhancements help to deliver close-ups of speaking participants to build a natural, inclusive experience for all.
Accompanied by a 2-way audio system featuring 8 beamforming microphones and 4 speakers, Jabra's precision voice detection and full duplex technology helps to automatically identify and remove residual echo and static noise to help keep conversations loud and clear.
The PanaCast 50 is certified for Microsoft Teams Rooms and Zoom Rooms. You can choose to integrate it as a separate BYOD video bar for your meeting room or introduce it as a full all in one room system with our android or windows-based solution.
Learn more about the PanaCast 50 Video Bar system and download Jabra's Hybrid Ways of Working 2023 report here.

Key Features
Panoramic 4K camera offering 180° field of view
Active speaker framing with Virtual Director & Dynamic Composition
8 beamforming microphones and 4 speakers
Plug-and-play connectivity - use as a standalone BYOD or as part of a room system
Certified for use with Microsoft Teams Rooms and Zoom Rooms
Our sales experts are here to learn more about your
business needs and provide the right products & solutions.​
Let's talk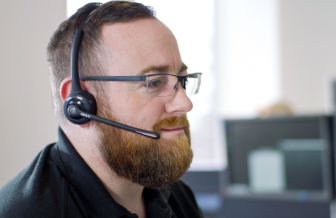 To book time with one of our experts please fill in your details below or call +44 (0)1784 601550.
---