 Partner Products

Workplace management platform

Software solution for businesses and workplaces
Manage desks, meeting rooms and visitors in one integrated software solution.
Space Connect consists of 4 software modules which support a safe transition back into the workplace:
Meeting rooms
Reserve or book any meeting space and invite attendees on the go, from the Space Connect phone app, and integrate meetings seamlessly with visitor management. Use touchless check-in and check-out. Easily limit room capacity and manager catering and cleaning services. Connect with leading touch screen room panels, sensors and Outlook Calendar, with Space Connect's native integrations.


Desks
Check availability and reserve a desk using the app or in Outlook. View occupancy history of a desk and manage social distancing. Mark a desk as 'clean' for use by employees, or automatically inform facilities when an employee has checked out of a desk space required for cleaning. Find a desk or colleague with realtime mapping, set location preferences, and use touchless check-in and check-out.


Visitor management
Enable workplace visitor pre-screening via configurable questionnaires. Automate visitor pre-registration and touchless sign-in, for flow control and contact tracing. Remember and automatically welcome previous visitors with voice and facial recognition for faster touchless sign-in. Integrate visitors seamlessly with meeting management, connect with badge printing and send automated visitor notifications.


Analytics and reporting
View room and desk data analytics in real time, providing up-to-the-minute visual dashboards and data export reporting capabilities. Identify and understand your desk and meeting room utilisation. The data will also provide you with contact tracing, room cleaning schedule, event bookings, cancellations, check-ins and booking trends. Plus identify Covid-19 policy implementation.
Our sales experts are here to learn more about your
business needs and provide the right products & solutions.​
Let's talk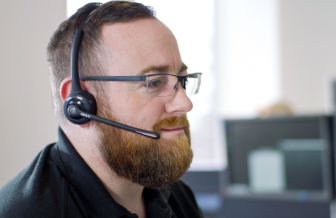 To book time with one of our experts please fill in your details below or call +44 (0)1784 601550.
---