 Partner Products

Barco Unisee

LCD video wall solution
Consisting of UniSee View, UniSee Mount and UniSee Connect. These three elements come together to create an LCD video wall with magnificent images, narrow screen gap and high reliability.
Barco's NoGap technology allows for an uninterrupted viewing experience. Content can be distributed across multiple screens without distracting seams. To ensure the video wall is always operational, UniSee Connect makes sure it can be easily serviced and repaired. With its flexibility, magnificent images and narrow screen gap the UniSee is ideally suited for many environments, from control rooms to corporate or retail environments.
UniSee View creates richer colours, a barely noticeable inter-tile gap, and automatic, real-time calibration, to create a viewing experience never seen before in LCD video walls.
The UniSee Mount is sheer mechanical innovation that uses the power of gravity to keep the panels perfectly in place, ensuring perfect alignment over time – without damaging the panels' edges.
Because a video wall needs to be operational at all times, Barco took all possible measures in the design phase to ensure the system's uptime. The modular setup of UniSee Connect also makes sure it can be easily serviced and repaired.
Our sales experts are here to learn more about your
business needs and provide the right products & solutions.​
Let's talk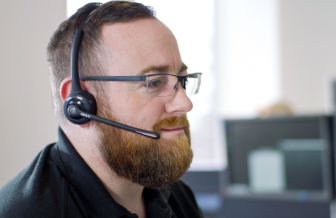 To book time with one of our experts please fill in your details below or call +44 (0)1784 601550.
---