 Discussing Effective Engineering Leadership
08/07/21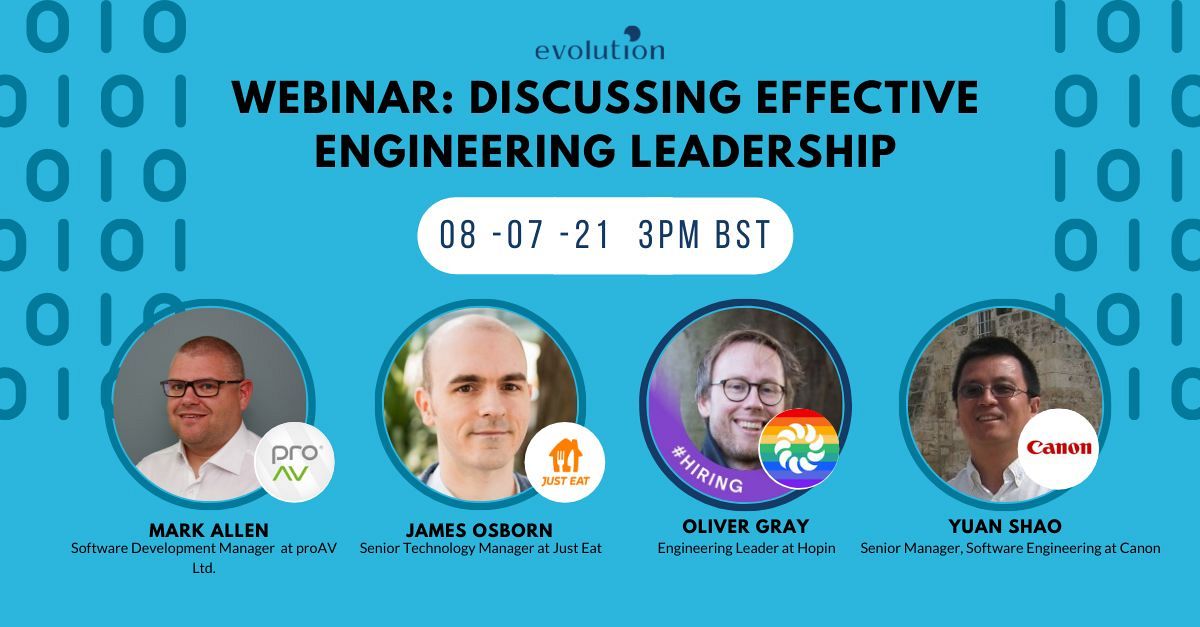 The Webinar is a live Q&A session that brings together technology leaders from a range of fields to discuss their experiences with Engineering Leadership as well as their tips and advice on a range of topics.
Mark Allen (Software Development Manager at proAV) joins James Osborn (Senior Technology Manager at Just Eat). Oliver Gray (Engineering Leader at Hopin), Yuan Shao (Senior Manager, Software Engineering at Canon) on the 'Discussing Effective Engineering Leadership' panel.
Topics being covered include:
How do you engage individual contributors in new initiatives like training?
How do you effectively manage custom development requests while maintaining core product development?
How can an Engineering Manager effectively build their influence across the wider organisation?
How do you spot leaders in the making on your engineering team?
How do you build the structure to support them?
Stay updated with regular proAV news & resources