 Partner Products

MXA910 Ceiling Array Microphone

Out of sight, full of sound
An elegant approach to conferencing audio, the MXA910 eliminates all equipment clutter, leaving more room for clarity.
The Microflex Advance MXA910 Ceiling Array with IntelliMix fits unobtrusively into the room, eliminating equipment clutter, leaving more room for clarity. It's numerous mounting options, including pole or suspension mounts allows the MXA910 Ceiling Array to seamlessly integrate into any meeting space. A versatile solution designed for AV conferencing environments, that allows clearer, free-flowing communication. With Steerable Coverage™ and Patent pending Autofocus technology, participants can focus on compelling communication, not the position of the microphones.
Our sales experts are here to learn more about your
business needs and provide the right products & solutions.​
Let's talk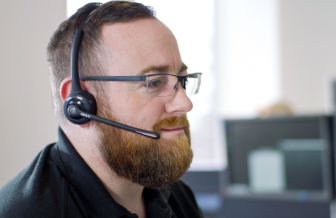 To book time with one of our experts please fill in your details below or call +44 (0)1784 601550.
---