 Partner Products

Devio

Instant Collaboration Anywhere, Anytime
Optimising audio quality to provide an exceptional AV experience for web-based conferencing systems
Devio helps to provide exceptional AV experiences for users of web-based conferencing systems. Designed as a Huddle room solution, the Devio range of products support both a BYOD approach, or connection via a dedicated in-room PC.
With patented Beamtracking microphones and professional grade DSP to optimise the audio quality and intelligently mix conversations from around the table, even far-end conference participants can experience a more natural-sounding conversation. Conferences are made effortless, Devio is compatible with a range of web-based conferencing solutions including Microsoft Skype for Business/Microsoft Teams, Zoom, BlueJeans, Google Hangouts™/Google Meet, and many more.
Our sales experts are here to learn more about your
business needs and provide the right products & solutions.​
Let's talk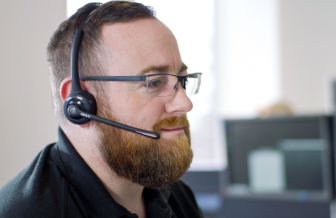 To book time with one of our experts please fill in your details below or call +44 (0)1784 601550.
---