 Partner Products

Barco Clickshare

Wireless presentation systems
Barco Clickshare offers a seamless, user-friendly and hassle-free experience
With ClickShare, you can share presentations in an easy and straightforward way, without having to fiddle around with wires, cables and adapters.
Connectivity makes all the difference in the modern business world. ClickShare from Barco helps you to ensure that your teams are working in close partnership, facilitating enhanced collaboration and allowing for the easier sharing of knowledge and expertise – as well as saving unnecessary time and effort.
Related Case Studies & Scenarios
Our sales experts are here to learn more about your
business needs and provide the right products & solutions.​
Let's talk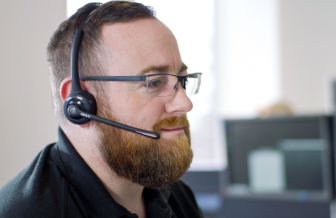 To book time with one of our experts please fill in your details below or call +44 (0)1784 601550.
---