 Our Technology Partners

Oblong Industries

Design-driven software solutions
Oblong's Mezzanine product is a room-scale visual collaboration system offering a unique shared pixel workspace.
Oblong was founded in 2006 with the goal of delivering a better human-computer interface. Their products and solutions are built on the foundational work of John Underkoffler, a pioneering researcher into spatial computing at the MIT Media Lab. John was engaged by Hollywood's A-list to envision the future of human-computer interface for films such as Minority Report, The Hulk, and Iron Man.
They have created an application development and deployment platform as well as a room-scale visual collaboration system used by many Global Fortune 500 companies.
Our sales experts are here to learn more about your business needs and provide the right products & solutions.​
Let's talk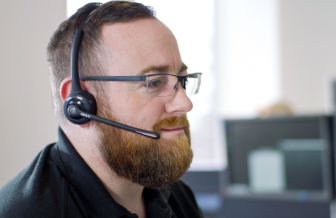 To book time with one of our experts please fill in your details below or call +44 (0)1784 601550.