 Our Technology Partners

NEC

Dynamic display solutions
NEC offer a broad range of displays, projection and video wall solutions for various sectors.
Through its innovative technological development, NEC Display Solutions offers the industry's broadest range of LCD and LED displays, projection and video wall solutions. NEC products are engineered to an exceptionally high standard to achieve uncompromising reliability and longevity that's backed by a robust, no-fuss warranty and comprehensive technical support.
With an established partner network and a range of total, end-to-end solutions, NEC is the brand of choice for demanding application requirements, notably within transport, digital-out-of-home (DOOH), retail, education, medical, leisure and entertainment, industrial and control environments. NEC is committed to minimising its environmental impact by incorporating genuine ECO features on all products to maximise productivity and reduce power consumption without compromising performance.
Our sales experts are here to learn more about your business needs and provide the right products & solutions.​
Let's talk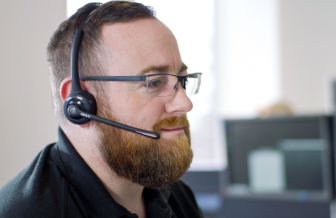 To book time with one of our experts please fill in your details below or call +44 (0)1784 601550.